Are you planning a trip to the beautiful city of Malaga, Spain? If so, you'll want to ensure a smooth and stress-free start to your journey. That's where we, Marbella Airport Transfers, come in. We specialize in providing affordable and reliable airport transfer services, ensuring that your travel experience begins on the right note. When it comes to cheap Malaga airport transfers, we are the name you can trust.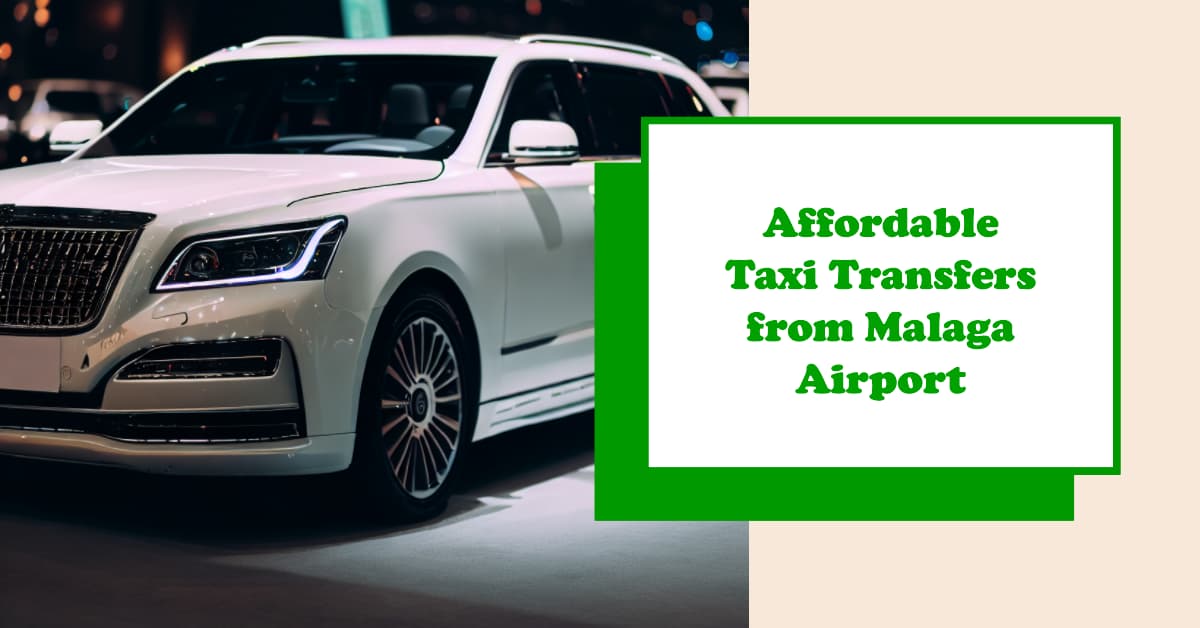 Your Convenient and Budget-Friendly Solution
At Marbella Airport Transfers, we understand that travel expenses can quickly add up. That's why we offer a range of budget-friendly options for your airport transfer needs. Whether you're traveling solo or with a group, we have a solution that fits your budget without compromising on quality.
 One of the key factors that sets us apart is our commitment to punctuality. We know how crucial it is to be on time for your flight, and we take that responsibility seriously. With our cheap Malaga airport transfers, you can rest assured that our drivers will pick you up promptly and get you to the airport with time to spare.
Your safety and comfort are our top priorities. Our fleet of vehicles is well-maintained, ensuring a smooth and comfortable ride to your destination. Our professional drivers are experienced and fully licensed, guaranteeing a safe journey from Malaga Airport to your hotel or any other location in the area.
Booking your cheap Malaga airport transfer with us is a breeze. Our user-friendly online platform allows you to reserve your transfer in just a few clicks. You can also reach our customer support team if you have any questions or special requests. We are here to make your travel experience hassle-free.
In addition to our airport transfer services, we also offer affordable taxi services in Malaga. Whether you need a quick ride within the city or want to explore the stunning Costa del Sol region, our cheap Malaga taxi service is at your disposal. Enjoy the convenience and cost-effectiveness of our taxi options.
Malaga is a beautiful destination with much to explore. Whether you're headed to Marbella, Torremolinos, or any other nearby town, our drivers have an in-depth knowledge of the area. They can recommend the best restaurants, attractions, and hidden gems, making your trip even more memorable.
When it comes to "cheap Malaga airport transfers" and budget-friendly taxi services, Marbella Airport Transfers is your reliable partner. We combine affordability, punctuality, safety, and comfort to provide you with the best transportation solutions in Malaga. Start your journey on the right foot – choose us for your transportation needs. Book your cheap Malaga airport transfer or taxi service with us today and experience excellence without breaking the bank. Your travel adventure begins here!