Malaga Airport to benahavis Taxis
Are you planning a visit to the picturesque village of Benahavis? Arriving at Malaga Airport and wondering about the best way to reach your destination comfortably and efficiently? Look no further than our premium taxi transfer services from Malaga Airport to Benahavis. At Marbella Airport Transfers, we understand the significance of a smooth and stress-free journey, and we're here to make your travel experience exceptional.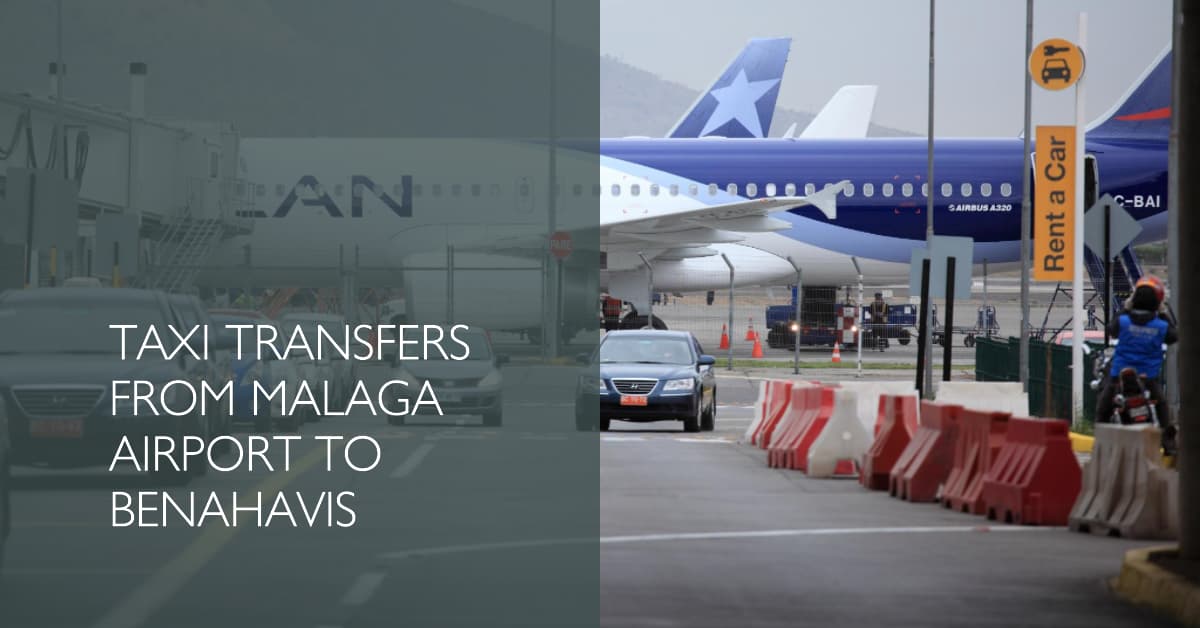 Exploring Benahavis: A Serene Retreat
Nestled amidst the stunning landscapes of the Costa del Sol, Benahavis is a hidden gem that offers a tranquil escape from the bustling city life. Known for its charming cobbled streets, authentic Spanish ambiance, and a plethora of fine dining options, Benahavis has become a favorite destination for travelers seeking both relaxation and adventure.
Seamless Connectivity: Taxi Benahavis Malaga
Getting to Benahavis has never been easier with our dedicated taxi transfer service. Whether you're traveling solo, with your loved ones, or in a group, our fleet of modern and well-maintained vehicles can accommodate all your needs. Our experienced drivers are not only skilled on the road but also well-versed with the local routes, ensuring you reach your destination in the quickest and safest way possible.
The Convenience You Deserve: Taxi from Malaga Airport to Benahavis
Upon your arrival at Malaga Airport, our professional driver will be ready to greet you, assist you with your luggage, and escort you to your awaiting comfortable taxi. No need to worry about navigating public transportation, waiting for scheduled shuttles, or dealing with the complexities of car rentals. We're committed to providing you with a seamless and hassle-free experience right from the moment you land.
Reliability is at the core of our service. We understand that your time is valuable, and delays can be frustrating. With Marbella Airport Transfers, you can count on punctuality and dependability. We track your flight's arrival time in real-time, ensuring that even if your flight is delayed, your driver will be there to greet you.
Comfort is key to an enjoyable journey, and we take it seriously. Our fleet consists of modern and impeccably maintained vehicles that offer ample legroom, air conditioning, and a smooth ride. Sit back, relax, and take in the stunning views as we transport you from Malaga Airport to Benahavis in style and comfort.
Unveiling the Beauty: Benahavis Awaits
As your taxi traverses the scenic route from Malaga Airport to Benahavis, you'll catch glimpses of the mesmerizing landscapes that this region is renowned for. From rolling hills to breathtaking coastal vistas, the journey itself becomes a part of your vacation experience.
Book Your Taxi Transfer Today
Don't leave your travel plans to chance. Experience the convenience, comfort, and reliability of our taxi transfers from Malaga Airport to Benahavis. Book with Marbella Airport Transfers today and embark on a journey that sets the tone for an unforgettable trip to the charming village of Benahavis.
when it comes to reaching Benahavis from Malaga Airport, there's no better choice than Marbella Airport Transfers. With a commitment to punctuality, comfort, and reliability, we're dedicated to providing you with a seamless travel experience that leaves you free to fully enjoy all that Benahavis has to offer. Book your taxi transfer today and embark on a journey of convenience and tranquility.