Costa del Sol Taxi Transfers
When it comes to exploring the breathtaking beauty of the Costa del Sol region, seamless transportation is a crucial aspect that can greatly enhance your overall travel experience. At Marbella Airport Transfers, we understand the importance of hassle-free commuting, which is why we are dedicated to providing top-notch taxi services in the Costa del Sol area. Whether you're looking for Costa del Sol transfers, a Costa del Sol taxi, or need information about taxi prices, our reliable and efficient services have got you covered.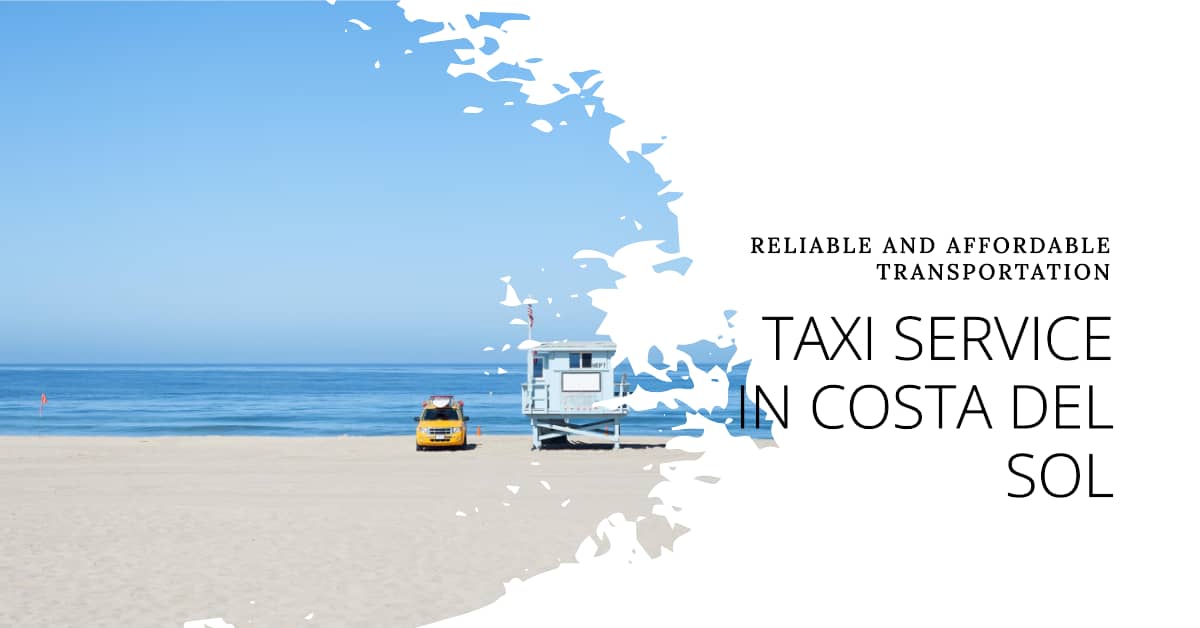 Why Choose Marbella Airport Transfers for Your Costa del Sol Transportation Needs?
Reliability and Punctuality:
We pride ourselves on our commitment to punctuality. With Marbella Airport Transfers, you can rest assured that your transportation will be ready and waiting for you, whether you're arriving at the airport or heading to your next destination within the Costa del Sol.
Comfortable and Modern Fleet:
Our fleet of vehicles is designed to offer you the utmost comfort during your journey. From stylish sedans to spacious vans, we have a range of options to cater to your group size and preferences.
Professional and Experienced Drivers:
Our drivers are not just chauffeurs; they are your local guides who are well-versed in the Costa del Sol's roads and attractions. Their professionalism and courteousness ensure that you'll have a pleasant and informative journey.
Affordable Taxi Prices:
We understand that budget plays a crucial role in travel decisions. That's why we offer competitive taxi prices for Costa del Sol transfers. Experience high-quality transportation without breaking the bank.
Costa del Sol Transfers:
Whether you're arriving at Malaga Airport or any other transportation hub in the area, our Costa del Sol transfer services guarantee a smooth transition from the airport to your accommodation. No waiting in lines or struggling with public transport – we make sure you start your vacation stress-free.
Costa del Sol Taxi:
Exploring the Costa del Sol has never been easier. Our Costa del Sol taxi services are available for your convenience, allowing you to navigate the region comfortably and efficiently. Say goodbye to the uncertainties of public transportation.
Costa del Sol Taxi Prices:
Transparency is our policy. Before you book with us, you can easily get an estimate of our taxi prices for Costa del Sol transfers. No hidden fees, no surprises – just fair and upfront pricing.
Costa del Sol to Marbella:
Marbella is a jewel of the Costa del Sol, and we offer dedicated transportation services to and from this iconic destination. Experience the allure of Marbella without any transportation worries.
How to Book Your Taxi Costa del Sol:
Booking your taxi with Marbella Airport Transfers is a straightforward process:
Visit Our Website:
Navigate to our user-friendly website homepage at Marbella Airport Transfers.
Choose Your Service:
Select the service that suits your needs – whether it's a Costa del Sol transfer, a taxi within the region, or transportation to Marbella.
Provide Details:
Fill in your travel details, including pick-up location, drop-off location, date, and time.
Receive Your Quote:
You'll receive an instant quote for your chosen service, including any additional requests.
Confirm Your Booking:
Once you're satisfied with the quote, confirm your booking and receive a confirmation email with all the necessary details.
At Marbella Airport Transfers, we understand that your travel experience begins the moment you land in the Costa del Sol. Our dedicated services, reliable drivers, and transparent pricing aim to provide you with a stress-free and enjoyable journey. Say goodbye to transportation worries and focus on making memories in this picturesque region. Book your taxi Costa del Sol with us today and embark on a truly remarkable travel adventure.