Taxi Cost from Malaga Airport to Marbella
Welcome to Marbella-Transfers.com, your trusted provider of efficient and affordable taxi services from Malaga Airport to the vibrant city of Marbella. We understand that knowing the cost of your transportation is essential for planning your journey, which is why we offer transparent pricing and exceptional service. In this blog post, we will delve into the factors that determine the cost of a taxi from Malaga Airport to Marbella, ensuring you have all the information you need for a smooth and budget-friendly travel experience.
Competitive Pricing for Your Convenience
we believe in providing cost-effective transportation options without compromising on quality. Our taxi fares from Malaga Airport to Marbella are competitively priced, allowing you to enjoy a comfortable ride without breaking the bank. With our transparent pricing structure, you can rest assured that there are no hidden fees or surprises along the way, making budgeting for your trip a breeze.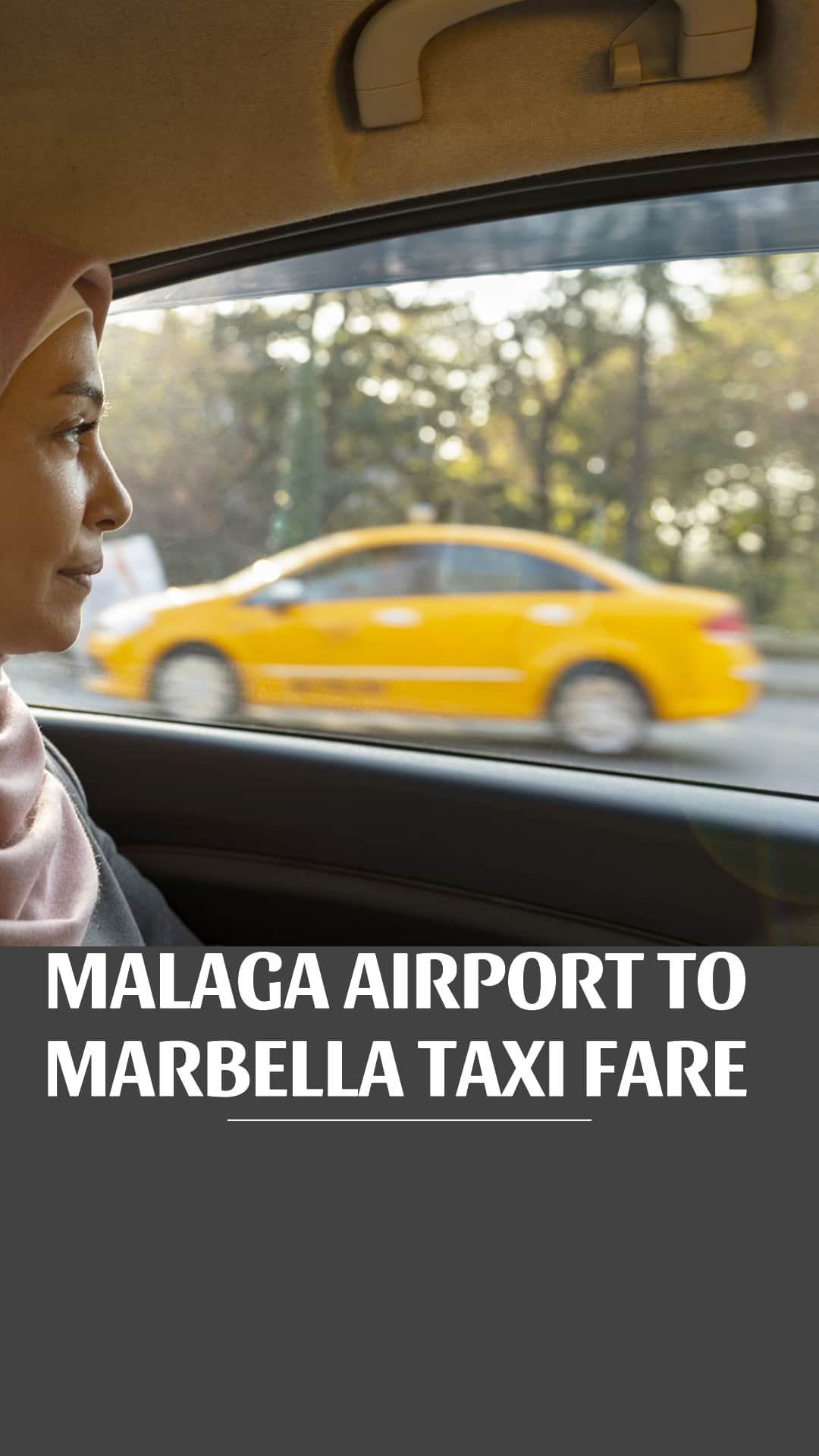 Distance and Duration of the Journey
The cost of a taxi from Malaga Airport to Marbella is primarily influenced by the distance and duration of the journey. Marbella is approximately 50 kilometers (31 miles) away from the airport, and the travel time can vary depending on traffic conditions. Our experienced drivers are well-versed in the best routes and will ensure a smooth and efficient ride to your destination, minimizing both time and cost.
Vehicle Type and Comfort At Marbella-Transfers.com
we offer a range of comfortable and well-maintained vehicles to suit your needs. The cost of your taxi may vary depending on the type of vehicle you choose, such as standard sedans, spacious minivans, or luxurious executive cars. Whether you're traveling solo or in a group, we have the perfect vehicle to accommodate your requirements while ensuring a pleasant and enjoyable journey.
Additional Services and Amenities To enhance your travel experience
 Marbella Airport Transfers offers additional services and amenities at competitive prices. These may include options such as meet and greet services, child seats for families traveling with young children, and luggage assistance. Our aim is to provide a tailored and convenient service that caters to your specific needs, ensuring a hassle-free and comfortable journey from start to finish.
Booking your taxi from Malaga Airport to Marbella is quick and convenient with our user-friendly online platform. Simply visit our website, enter your travel details, including the date, time, and number of passengers, and select your preferred vehicle type. Our secure payment system guarantees a seamless transaction, and you will receive instant confirmation of your booking, giving you peace of mind and a clear understanding of the cost involved.
Marbella-Transfers.com is your trusted partner for cost-effective and reliable taxi services from Malaga Airport to Marbella. With our competitive pricing, transparent approach, and exceptional service, we ensure that your journey is not only affordable but also comfortable and stress-free. Book your taxi with us today and experience the convenience of traveling from Malaga Airport to Marbella at a price that fits your budget. Your enjoyable and cost-effective travel experience awaits!