Taxi from Gibraltar to Estepona
Are you planning a trip from Gibraltar to Estepona? Look no further! Marbella Airport Transfers is here to provide you with a top-notch taxi transfer service that ensures a seamless and enjoyable journey. With our expert drivers, comfortable vehicles, and a commitment to punctuality, we guarantee a hassle-free experience from start to finish.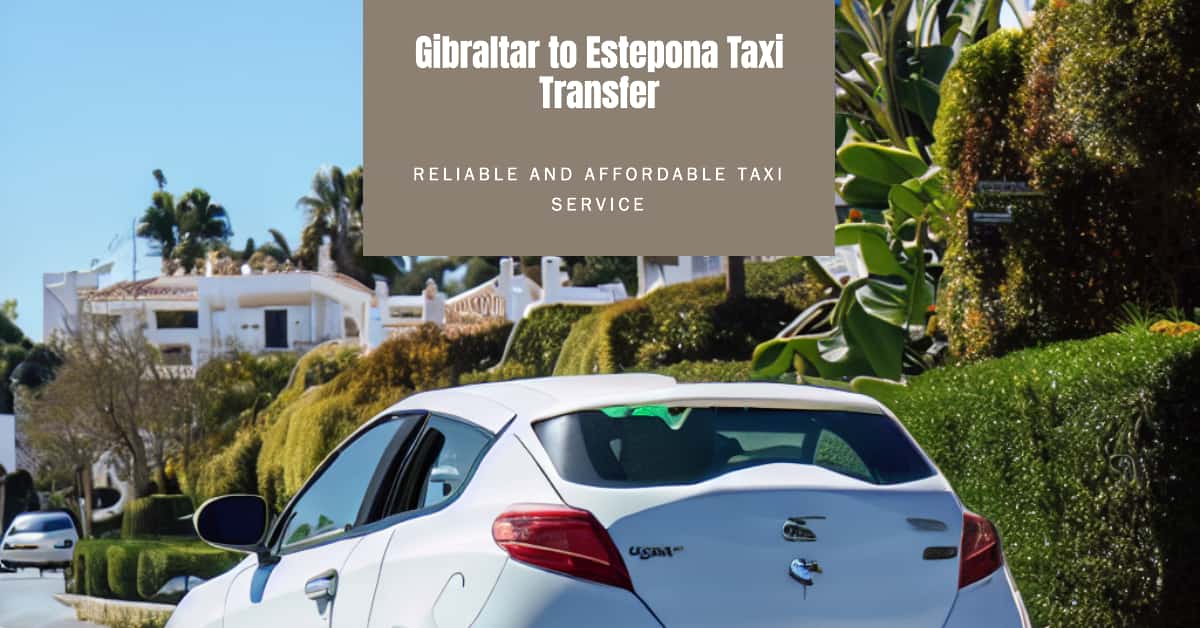 Your Trusted Partner for Gibraltar to Estepona Taxi Transfer
At Marbella Airport Transfers, we understand the importance of reliable transportation when it comes to traveling between Gibraltar and Estepona. Our specialized taxi transfer service has earned us a reputation as a trusted partner for travelers seeking convenience, comfort, and efficiency.
Gibraltar to Estepona Taxi: Your Ultimate Comfort
When you choose our taxi transfer service, you're not just booking a ride – you're securing a comfortable and luxurious journey. Our fleet of well-maintained vehicles is designed to cater to your comfort needs. Whether you're traveling solo, with family, or in a group, we have the perfect vehicle to accommodate your requirements.
Forget the stress of navigating public transportation or waiting for multiple connections. With our Gibraltar to Estepona taxi transfer, you'll experience stress-free traveling. Our drivers are experienced professionals who know the best routes, ensuring you reach your destination efficiently and promptly.
We understand that time is of the essence when traveling. Our punctuality promise ensures that you'll never have to worry about missing a flight or an important event. With Marbella Airport Transfers, you can rest assured that your taxi will be ready and waiting for you at the designated pickup point at the agreed-upon time.
Exploring the Route: Gibraltar to Estepona
The route between Gibraltar and Estepona is truly breathtaking. As you journey from Gibraltar's iconic Rock to Estepona's beautiful coastline, you'll be treated to stunning views of the Mediterranean Sea and the charming Spanish countryside. Our drivers are not only skilled professionals but also knowledgeable guides who can enhance your travel experience with interesting insights about the area.
Booking your Gibraltar to Estepona taxi transfer with Marbella Airport Transfers is a breeze. Our user-friendly online booking platform allows you to reserve your taxi in just a few clicks. Simply provide your travel details, and we'll take care of the rest, ensuring a smooth and effortless booking process.
Whether you're traveling for leisure or business, Marbella Airport Transfers tailors the Gibraltar to Estepona taxi transfer service to meet your unique needs. We prioritize your preferences and work diligently to provide a customized experience that exceeds your expectations.
Ready to embark on a comfortable and convenient journey from Gibraltar to Estepona? Contact Marbella Airport Transfers today to book your taxi transfer. Our friendly customer service team is available to assist you with any inquiries and to ensure your travel plans go off without a hitch.
Don't let travel stress dampen your experience. Choose Marbella Airport Transfers for a Gibraltar to Estepona taxi transfer service that combines comfort, convenience, and exceptional service. Book now and experience travel the way it's meant to be.