In the bustling world of travel, where efficiency and reliability are paramount, look no further than Marbella Airport Transfers – your premier solution for seamless transportation. We specialize in catering to your every travel need, offering exceptional taxi services in Estepona that set us apart from the rest. With our unwavering commitment to punctuality, convenience, and comfort, we've become synonymous with excellence in the field. Allow us to take you on a journey through the unmatched quality of our Estepona taxis and highlight why choosing Taxi Estepona is the only choice for your travel needs.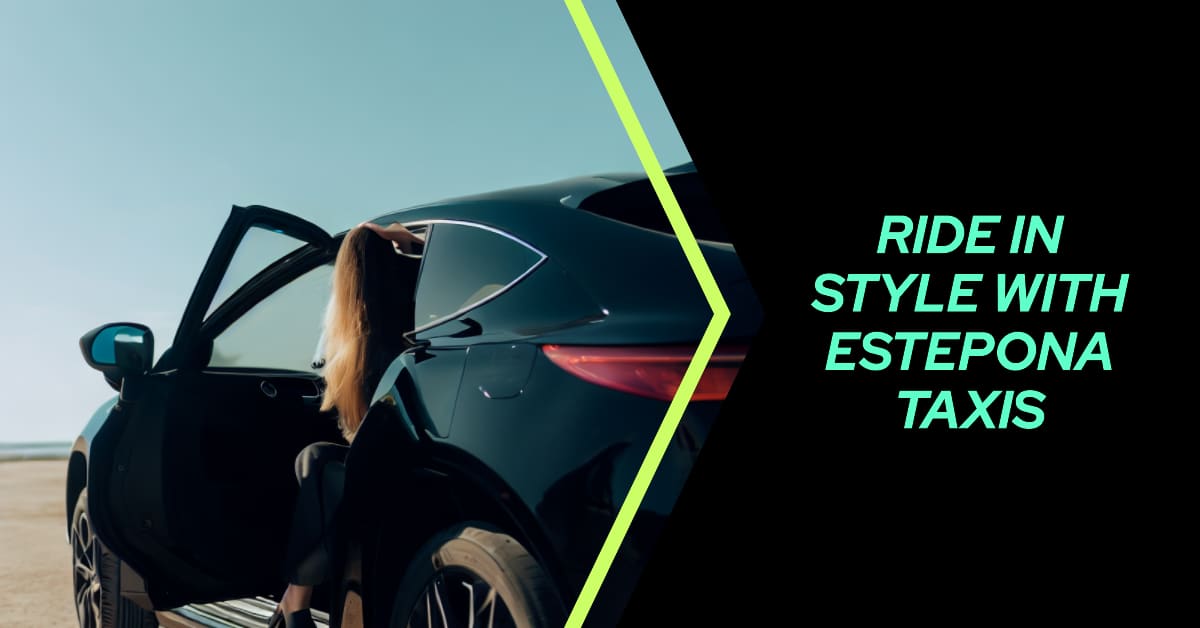 Why Choose Marbella Airport Transfers?
Estepona Taxis: Your Gateway to Convenience
Our fleet of modern and impeccably maintained taxis in Estepona ensures that you receive a hassle-free and comfortable ride every time. Whether you're a solo traveler, a family on vacation, or a business professional, our diverse range of vehicles accommodates every requirement. With our taxis at your service, you can rest assured that your journey will be smooth, punctual, and secur
Reliability Redefined: Taxi Estepona Marbella
When it comes to reaching your destination on time, trust in our unparalleled reliability. Our Taxi Estepona Marbella service is designed to make your travel experience stress-free. Our drivers are well-versed with the local routes, ensuring that you're never caught in unnecessary delays. Whether you're arriving at or departing from Marbella Airport, our drivers will be there to greet you promptly and assist you with your luggage.
Personalized Experience: Estepona Taxi Telefono
At Marbella Airport Transfers, we understand that each traveler's needs are unique. This is why our Estepona Taxi Telefono service allows you to communicate your specific requirements directly to our team. Whether you need a child seat, have mobility concerns, or want to arrange multiple stops, we tailor our services to accommodate your preferences. Your comfort is our top priority.
Our Commitment to Excellence
With an unwavering dedication to providing exceptional service, we've earned a reputation as the top choice for taxi services in Estepona. Our commitment extends beyond just providing a ride – it's about crafting a memorable experience from the moment you book with us. Here's why Marbella Airport Transfers stands out:
24/7 Availability: Your Travel Companion Around the Clock
Travel schedules don't always adhere to conventional hours, which is why we operate round the clock. No matter when your flight arrives or departs, our taxis are available to ensure you're never left stranded.
Professionalism Embodied: Estepona Taxis at Their Best
Our drivers aren't just chauffeurs; they are courteous professionals who take pride in delivering the highest standards of service. From their appearance to their conduct, our drivers epitomize professionalism.
Transparent Pricing: Taxi Estepona's Fair Approach
Worried about hidden costs? With Taxi Estepona, you'll never encounter that issue. Our transparent pricing ensures that you only pay for what you use, with no surprises along the way.
Your Trusted Travel Partner
In a world of travel complexities, Marbella Airport Transfers shines as a beacon of reliability, convenience, and comfort. We've redefined what it means to provide exceptional taxi services in Estepona. As your trusted travel partner, we're here to ensure your journey is as enjoyable as your destination.
Elevate your travel with Marbella Airport Transfers – your ultimate choice for seamless taxi services in Estepona. With a fleet designed for your comfort and drivers committed to your journey, we redefine convenience. Book your taxi Estepona now and experience excellence firsthand.
Ready to embark on a journey that's more than just a ride? Book Your Taxi today and let us make your travel memorable.