Taxi from Marbella to Malaga Airport
Welcome to Marbella Airport Transfers – your dedicated partner for seamless and comfortable transportation between Marbella and Malaga Airport. We understand the importance of a stress-free journey, and that's why we offer the finest Marbella to Malaga Airport taxi transfer service. With our experienced drivers, modern fleet, and commitment to customer satisfaction, we ensure you reach your destination safely and on time.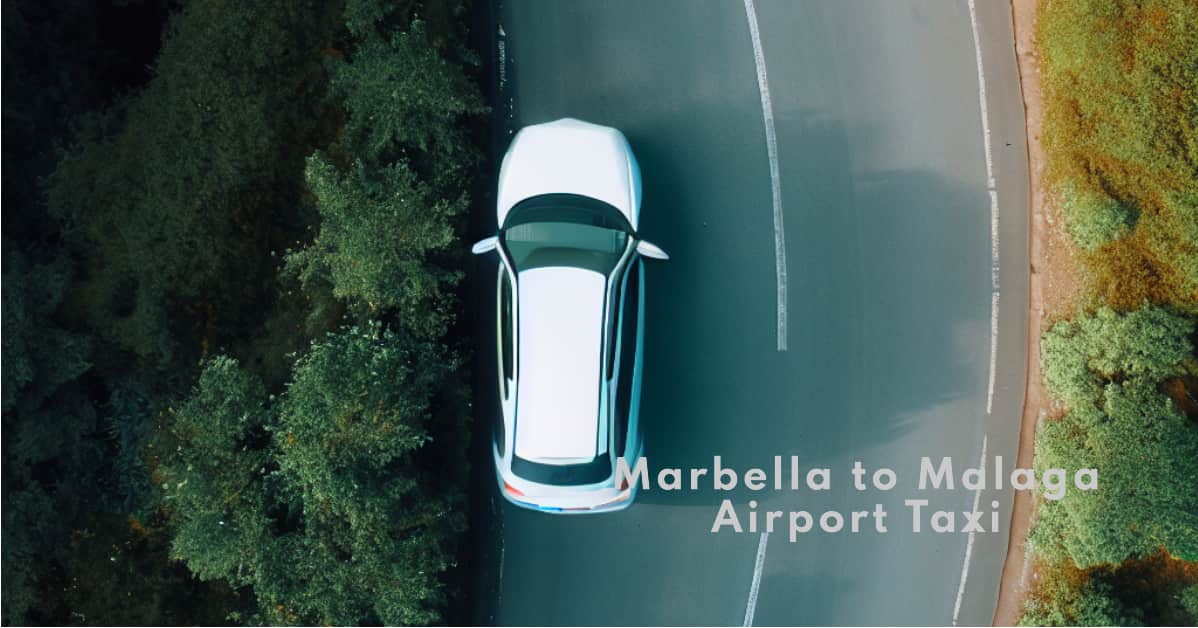 Marbella to Malaga Airport Taxi - Your Reliable Travel Choice
When it comes to reliable and efficient transportation, our Marbella to Malaga Airport taxi service stands out. We specialize in providing comfortable and hassle-free transfers that cater to your needs, whether you're traveling for business or leisure.
Comfortable Marbella to Malaga Airport Transfer
 Our priority is your comfort. We guarantee a comfortable journey in our well-maintained vehicles, equipped with modern amenities to make your ride enjoyable. Our trained drivers are not only skilled on the road but also courteous and professional.
Punctuality at Its Best: Taxi Marbella to Malaga Airport
We understand the importance of being on time for your flights. With our taxi service from Marbella to Malaga Airport, punctuality is never compromised. You can trust us to get you to the airport promptly, ensuring a stress-free start to your journey.
Whether you're traveling solo, with family, or in a group, our taxi service caters to your specific needs. We offer a range of vehicle options to accommodate different group sizes, ensuring a personalized experience for every passenger.
Premium Transfer from Marbella to Malaga Airport
Experience the convenience of a premium transfer service as you journey from Marbella to Malaga Airport. Our attention to detail and commitment to your satisfaction make us your top choice for transfers in the region.
Safety is our priority. We adhere to the highest safety standards, ensuring you have a secure journey from Marbella to Malaga Airport. Our vehicles are regularly inspected, and our drivers are experienced professionals who prioritize your well-being.
A Relaxing Start to Your Journey
Begin your journey on the right note with Marbella Airport Transfers. Our comfortable vehicles, friendly drivers, and reliable service set the stage for a relaxing and enjoyable travel experience, whether you're heading for a business trip or a vacation.
At Marbella Airport Transfers, we take pride in offering top-notch taxi transfer services from Marbella to Malaga Airport. Our dedication to your comfort, punctuality, and safety sets us apart as the ideal choice for your transportation needs. Choose us for a hassle-free and enjoyable journey every time you travel. Book your transfer now and experience excellence in transportation.