Your Ultimate Guide to Marbella Airport Transfers
When it comes to traveling from Benalmadena to Marbella, a stress-free and comfortable journey is essential. Whether you're a tourist exploring the beautiful Costa del Sol or a local looking for a reliable transfer service, Marbella Airport Transfers has got you covered. In this article, we will explore the convenient taxi transfer services offered by Marbella Airport Transfers and guide you on how to get from Benalmadena to Marbella seamlessly.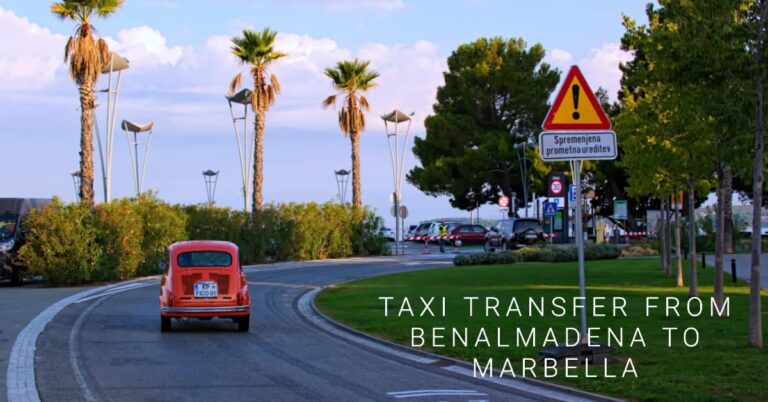 Why Choose Marbella Airport Transfers?
Marbella Airport Transfers stands out as the go-to transfer service for several reasons:
a) Experience and Expertise
With years of experience in the industry, Marbella Airport Transfers knows the ins and outs of the region. Their professional drivers are familiar with the best routes, ensuring you reach your destination in the shortest time possible.
b) Wide Range of Vehicles
No matter the size of your group or your luggage, Marbella Airport Transfers has a diverse fleet of vehicles to accommodate your needs. From standard taxis to spacious minibusses, you can travel comfortably.
c) 24/7 Availability
Whether you have an early morning flight or a late-night arrival, Marbella Airport Transfers operates round the clock. You can rely on their service any time of the day.
Convenience and Comfort: The Benefits of Taxi Transfer
Traveling from Benalmadena to Marbella via taxi transfer offers numerous advantages:
a) Door-to-Door Service
Marbella Airport Transfers provide a convenient door-to-door service, ensuring you don't have to worry about navigating unfamiliar streets or dragging your luggage around.
b) Time-Saving
By opting for a taxi transfer, you save time by avoiding multiple stops and detours that are common with other forms of public transportation.
c) Relax and Enjoy the Scenery
With a skilled driver at the wheel, you can sit back, relax, and soak in the stunning views of the Costa del Sol.
The Route from Benalmadena to Marbella
The journey from Benalmadena to Marbella is a picturesque drive along the Mediterranean coast. The route takes you through charming towns and offers glimpses of the deep blue sea.
Booking Your Taxi: Easy Steps to Follow
Booking a taxi with Marbella Airport Transfers is a simple and user-friendly process:
a) Online Booking
Visit the official website and fill in the required details, including your pickup location, drop-off point, date, and time.
b) Instant Quote
Once you provide the necessary information, you will receive an instant quote for your transfer.
c) Confirmation Email
After making the booking, you will receive a confirmation email with all the relevant details and instructions.
Traveling with Marbella Airport Transfers
On the day of your transfer, the driver will arrive at your designated pickup point promptly. They will assist you with your luggage and ensure a comfortable journey to Marbella.
Safety and Reliability: Your Top Priority
Marbella Airport Transfers prioritizes the safety and well-being of their passengers. Their vehicles undergo regular maintenance, and the drivers are trained to adhere to all safety regulations.
Affordable Pricing and Transparent Policies
Marbella Airport Transfers offers competitive pricing with no hidden charges. The fare you see in the quote is what you pay, and there are no surprises along the way.
Exploring Marbella: A Mediterranean Paradise
Marbella is a world-renowned tourist destination that offers something for everyone. Whether you're interested in pristine beaches, historical landmarks, or vibrant nightlife, Marbella has it all.
Top Attractions in Marbella
a) Old Town (Casco Antiguo)
The charming old town of Marbella is a must-visit, with narrow streets, whitewashed buildings, and quaint squares.
b) Puerto Banus
Known for its luxury yachts and upscale boutiques, Puerto Banus is the place to see and be seen.
c) La Alameda Park
A beautiful park in the heart of Marbella, perfect for a leisurely stroll or a family picnic.
Traveling from Benalmadena to Marbella is a delightful experience, especially when you choose Marbella Airport Transfers. With their reliable and comfortable taxi transfer service, you can focus on enjoying your journey and exploring the wonders of Marbella. Book your transfer today and make your trip to Marbella memorable!