Are you looking for hassle-free and dependable transportation options in the picturesque region of Benalmadena? Look no further! Marbella Airport Transfers is here to cater to your transportation needs with our top-notch taxi services. Whether you're a leisure traveler or a business executive, our taxi services are designed to provide you with comfort, convenience, and a seamless journey.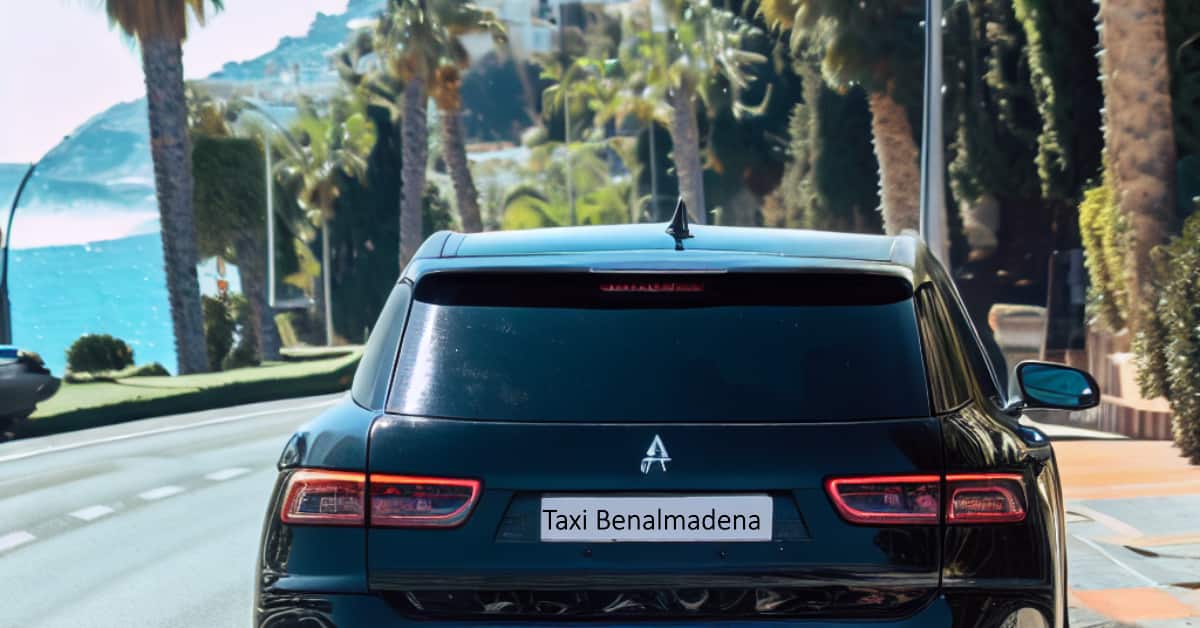 The Convenience of Taxi Benalmadena Services
Navigating through a new city can be overwhelming, especially when it comes to transportation. That's where our Taxi Benalmádena services come to the rescue. We understand the importance of a smooth and stress-free journey, and our experienced drivers are well-versed with the local routes, ensuring you reach your destination promptly.
Exploring Benalmadena Made Easy
Our taxi services not only provide you with a comfortable ride but also offer you the chance to explore the stunning town of Benalmádena without any transportation worries. Whether you want to visit the vibrant Puerto Marina, the historic Benalmádena Pueblo, or even travel to the neighboring Marbella, our taxis are at your service.
Unveiling Affordable Benalmadena Taxi Prices
Concerned about the costs? At Marbella Airport Transfers, we take pride in offering competitive and transparent Benalmadena taxi prices. We understand that budget plays a significant role in your travel plans, and our pricing structure ensures that you receive excellent value for your money. No hidden fees, no surprises – just reliable and cost-effective taxi services.
Seamless Transfers from Benalmádena to Marbella
If you're planning a journey from Benalmádena to Marbella, our taxi services have got you covered. Whether it's for a leisurely day trip, a business meeting, or any other purpose, our skilled drivers will take you from Benalmadena to Marbella with ease. Say goodbye to the stress of public transportation or the uncertainties of ridesharing apps – with Marbella Airport Transfers, your journey is in safe hands.
Why Choose Marbella Airport Transfers for Your Benalmádena Taxi Needs?
Reliability: Our track record of punctuality and professionalism speaks for itself. Count on us to be there when you need us.
Comfort: Our well-maintained vehicles are designed to provide you with a comfortable and pleasant travel experience.
Experienced Drivers: Our experienced and knowledgeable drivers ensure that you reach your destination safely and efficiently.
Affordability: Enjoy competitive Benalmadena taxi prices that won't break the bank.
Convenience: Booking a taxi with us is easy and convenient, allowing you to focus on enjoying your trip.
Customized Estepona Taxi Telefono Service
At Marbella Airport Transfers, we prioritize your comfort above all else. Our Estepona Taxi Telefono service allows you to communicate your specific requirements directly to us. From child seats to multiple stops, we tailor our services to cater to your needs, ensuring that your journey is as enjoyable as your destination.
A Legacy of Excellence: Marbella Airport Transfers' Estepona Taxis
With a commitment to providing unparalleled service, Marbella Airport Transfers has set the standard for taxi services in Estepona. Our drivers don't just take you from point A to B; they craft experiences. From our round-the-clock availability to our transparent pricing, every element of our service reflects our dedication to making your travel extraordinary.
Ready to experience the convenience and comfort of our taxi services in Benalmádena? Don't wait any longer – book your taxi with Marbella Airport Transfers today! Whether you're heading to the airport, exploring the local attractions, or traveling to nearby Marbella, we're here to ensure your journey is a memorable one. Say goodbye to transportation hassles and hello to a stress-free travel experience.