Discover the Charm of Taxi Benahavis
Welcome to the Costa del Sol, where the idyllic village of Benahavis beckons with its beauty and charm. If you're arriving at Marbella Airport and seeking a hassle-free way to reach Benahavis and beyond, look no further than Marbella Airport Transfers. In this comprehensive guide, we'll delve into the unmatched convenience of our taxi services, ensuring a seamless journey from Benahavís to Marbella and other destinations.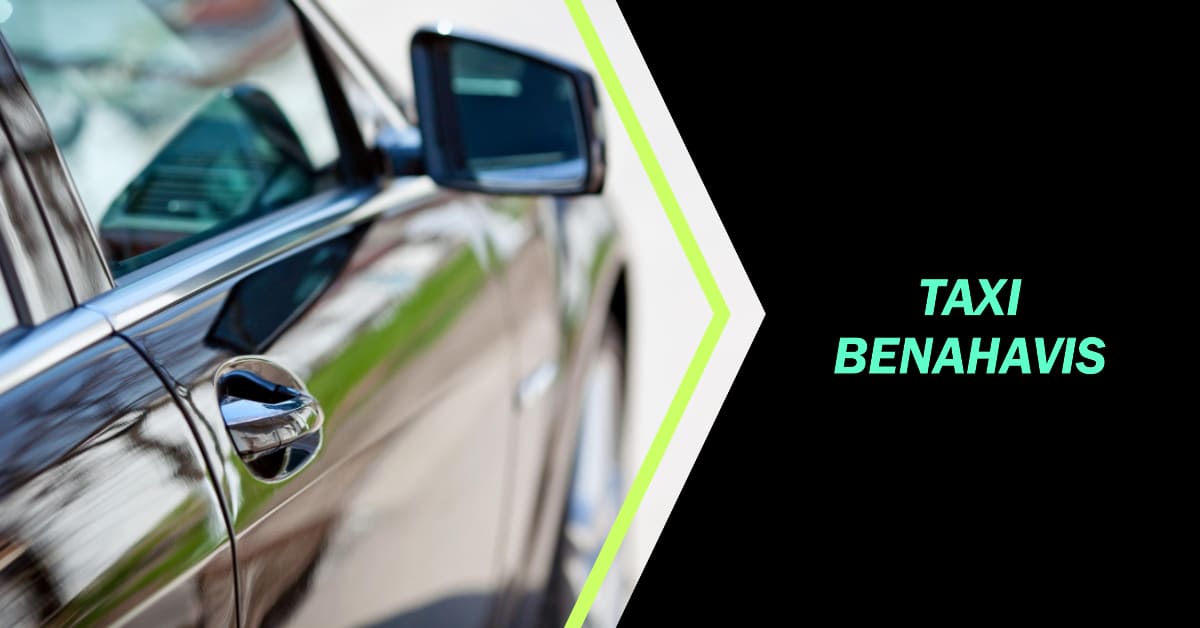 Why Opt for Marbella Airport Transfers?
Effortless Convenience: Upon touching down at Marbella Airport, your adventure begins. Our taxi services streamline your travel, eliminating the need to navigate public transportation or rental cars.
Local Expertise, Global Comfort: Our team of seasoned drivers are not only locals but also well-versed in serving travelers from around the world. Count on them for local insights, optimal routes, and a comfortable ride.
Comfort and Efficiency: After a long flight, relaxation is paramount. Our taxis offer a comfortable sanctuary for you to unwind, enjoying the picturesque drive from the airport to Benahavís and beyond. Our drivers prioritize efficiency, ensuring a timely arrival at your destination.
Tailored for You: Whether you're a solo traveler, couple, or group, our diverse fleet of taxis caters to your specific needs. Choose the vehicle that suits your preferences, and we'll ensure a personalized experience.
Marbella Airport Transfers: More than Just a Ride
Exploring Benahavis: Your experience doesn't end upon arriving in Benahavis. Our taxi services extend to exploring the village itself. From its historic heart to its culinary delights, let our drivers guide you through Benahavís' wonders.
Marbella Day Trips: While Benahavís captivates, a day trip to Marbella might entice you. Our taxis facilitate smooth transfers, allowing you to savor Marbella's glamour before returning to Benahavis' tranquility.
Benahavis to Marbella: Need to journey from Benahavis to Marbella? Our taxi service specializes in this route, guaranteeing a comfortable and efficient connection between these two enchanting destinations. Say goodbye to logistical worries.
Booking Your Marbella Airport Transfers Experience
Seamless Online Reservations: Planning ahead is a breeze. Utilize our online reservation system to book your taxi effortlessly. Enter your travel details, indicate your vehicle preference, and let us handle the rest.
Available 24/7: We comprehend the fluidity of travel schedules. Our taxi service is at your disposal around the clock. Whether you're on an early morning flight or a late-night arrival, we adapt to your timetable.
Safety and Professionalism: Your safety is paramount. Our drivers are consummate professionals who adhere to the highest safety standards. Rest easy, knowing you're in capable hands.
As you embark on your Costa del Sol escapade, choosing Marbella Airport Transfers translates to comfort, convenience, and confidence. Whether you're exploring Benahavis, embarking on a Marbella day trip, or requiring seamless Benahavís-to-Marbella transfers, our team is dedicated to enhancing your journey. Reserve your taxi today, and let Marbella Airport Transfers be your trusted companion in this captivating corner of Spain.