Airport Transfer Marbella
When planning your journey to Marbella, a picturesque paradise on the Costa del Sol, ensuring a smooth and comfortable transition from the airport to your destination is crucial. That's where our top-notch Marbella Airport Transfers service comes into play. With a focus on reliability, comfort, and efficiency, we take the hassle out of your airport transportation, allowing you to begin your vacation with a sense of relaxation and excitement.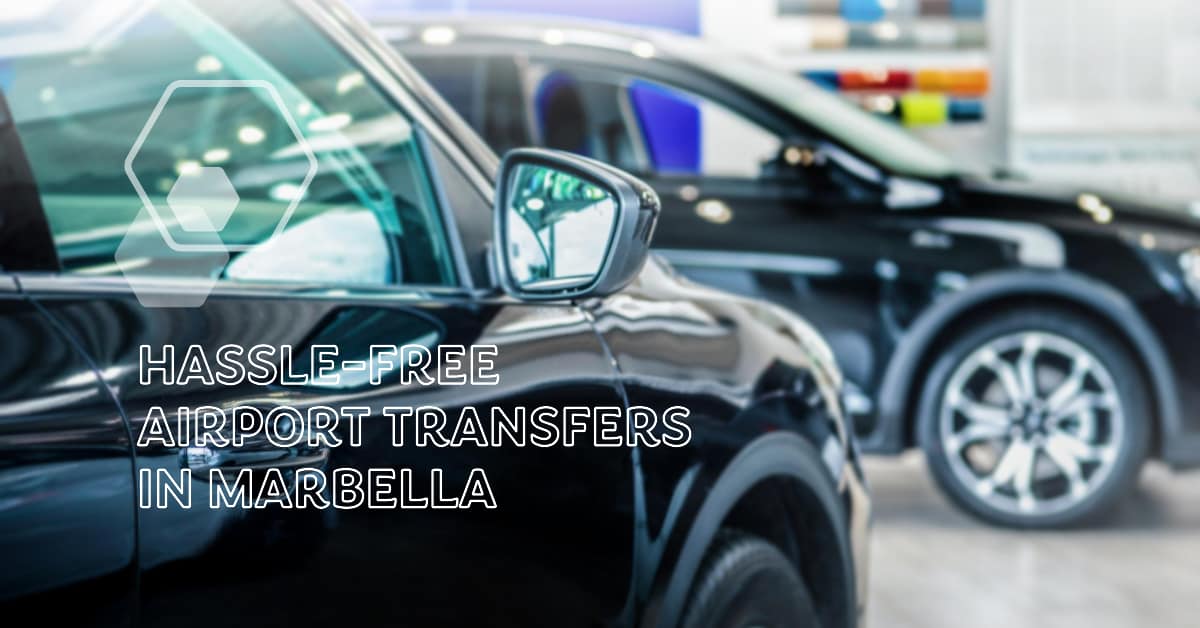 Why Choose Our Airport Transfers in Marbella?
When it comes to making the most of your journey to the stunning coastal destination of Marbella, every detail counts. That's why our Airport Transfers Marbella service stands out as your premier choice for a seamless and enjoyable travel experience. We go above and beyond to ensure that your transition from the airport to your accommodation is not just a mundane transfer, but an integral part of your overall journey, setting the tone for your entire stay. Here's why you should entrust us with your airport transportation needs:
 Unparalleled Convenience:
Our Airport Transfers Marbella service offers unmatched convenience right from the moment you land. We understand that travel can be tiring, so we've streamlined the process to ensure a hassle-free experience. Our professional drivers will be ready and waiting to greet you at the airport, taking care of your luggage and swiftly escorting you to your comfortable and air-conditioned vehicle.
Fleet Variety:
We pride ourselves on offering a diverse fleet of vehicles to cater to your specific needs. Whether you're traveling solo, with family, or as part of a larger group, we have the perfect vehicle for you. From stylish sedans to spacious SUVs, our vehicles are well-maintained and equipped with modern amenities to ensure a pleasant journey.
Expert Local Chauffeurs:
Navigating a new destination can be overwhelming, but with our local chauffeurs, you're in capable hands. Our drivers possess in-depth knowledge of Marbella and its surrounding areas, ensuring that you reach your destination using the most efficient routes. Additionally, our drivers are courteous, multilingual, and committed to providing you with a friendly and personalized experience.
Punctuality Matters:
We understand the value of time, especially when it comes to catching flights or making important appointments. With our Marbella Airport Transfers, punctuality is never compromised. We track your flight's arrival in real-time, adjusting our schedules to accommodate any delays, so you can trust that we'll be there when you land.
Safety First:
Your safety is our utmost priority. Our vehicles are regularly inspected to meet the highest safety standards. From seat belts to child safety seats, we ensure that all necessary precautions are taken to make your journey secure for all passengers.
Stress-Free Booking:
Booking your Marbella airport transfer with us is as simple as it gets. Our user-friendly online booking platform allows you to reserve your ride in just a few clicks. Plus, our customer support team is available around the clock to assist you with any queries or special requests you might have.
Make your arrival in Marbella truly memorable by choosing our Airport Transfers Marbella service. With our unwavering commitment to comfort, convenience, and safety, you'll be starting your vacation on the right foot. Let us handle the logistics while you soak in the stunning coastal views and vibrant culture that Marbella has to offer. Book your transfer today and experience travel like never before.