Malaga Airport Taxi to Marbella: Your Premier Transfer Service
Welcome to Marbella Airport Transfers, your trusted partner for seamless transportation from Malaga Airport to the enchanting city of Marbella. Our commitment to excellence, punctuality, and comfort has made us the go-to choice for travelers seeking a stress-free journey to their destination.
Are you in need of a reliable Malaga Airport taxi to Marbella? Look no further. At Marbella Airport Transfers, we specialize in providing top-tier transportation services that ensure a smooth and enjoyable journey from the airport to the stunning city of Marbella.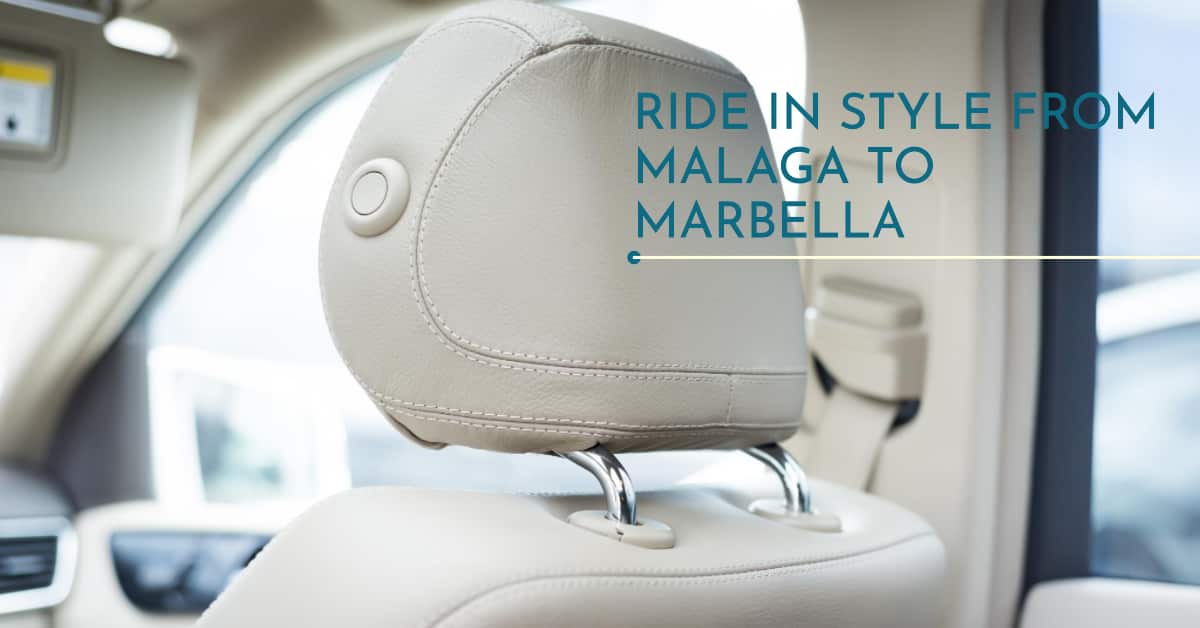 At Marbella Airport Transfers, we understand that your journey begins the moment you step off the plane. That's why we offer a comprehensive range of services designed to make your Malaga to Marbella transfer as smooth as possible.
Convenience and Comfort
When you step off your flight at Malaga Airport, the last thing you want is to worry about how you'll reach Marbella. With our Malaga Airport taxi service, convenience and comfort are our top priorities. Our courteous and experienced drivers will be eagerly awaiting your arrival, ready to assist with your luggage and guide you to a comfortable vehicle. You can sit back, relax, and enjoy the scenic drive from Malaga Airport to Marbella in style.
Punctuality Guaranteed
We understand that time is of the essence when traveling. That's why we place great importance on punctuality. Regardless of whether your flight is early, on time, or delayed, you can rely on us to be there when you need us. No more waiting in long queues for a taxi or fretting about missing your transfer – we've got your back.
Competitive Prices
We firmly believe that quality airport transfers shouldn't come with an exorbitant price tag. Our Malaga Airport taxi service to Marbella offers competitive rates, ensuring you enjoy a premium transportation experience without breaking the bank. Our pricing is transparent, with no hidden fees, so you'll know exactly what to expect when you book with us.
Safety First
Your safety is paramount to us. Our drivers are fully licensed, experienced, and well-versed in safe driving practices, guaranteeing a secure and comfortable journey. Our vehicles are regularly maintained and undergo rigorous safety checks to meet the highest industry standards, ensuring your peace of mind throughout your ride from Malaga Airport to Marbella.
Tailored Services
We understand that every traveler is unique, and their transportation needs may vary. Whether you're traveling solo, with family, or in a group, we offer a diverse fleet of vehicles to cater to your specific requirements. From sleek sedans to spacious vans, we can accommodate your preferences, making your journey from Malaga Airport to Marbella as comfortable as possible.
24/7 Availability
Travel doesn't always adhere to regular business hours, and neither do we. Our Malaga Airport taxi service to Marbella is available 24/7, ensuring that you have a reliable transfer partner no matter when your flight arrives or departs.
Make your journey from Malaga Airport to Marbella a memorable one with Marbella Airport Transfers. We take pride in offering the finest transportation services, ensuring your comfort, safety, and satisfaction. Experience the difference with us and discover why we are the preferred choice for travelers seeking a reliable and convenient transfer service.
Choose Marbella Airport Transfers for your Malaga Airport taxi to Marbella, and embark on a journey that sets the standard for excellence.Book your transfer with us today and start your Marbella adventure on the right note!