Hassle Free Private Transfers
In today's digital age, efficient and reliable airport transfers are paramount for a smooth travel experience. Marbella Airport Transfers specializes in providing top-notch private transfers from Malaga Airport to Marbella, ensuring a hassle-free journey for travelers. Our primary goal is to offer impeccable services that guarantee convenience and peace of mind from the moment you land in Malaga. Welcome to a stress-free travel experience with our private transfers.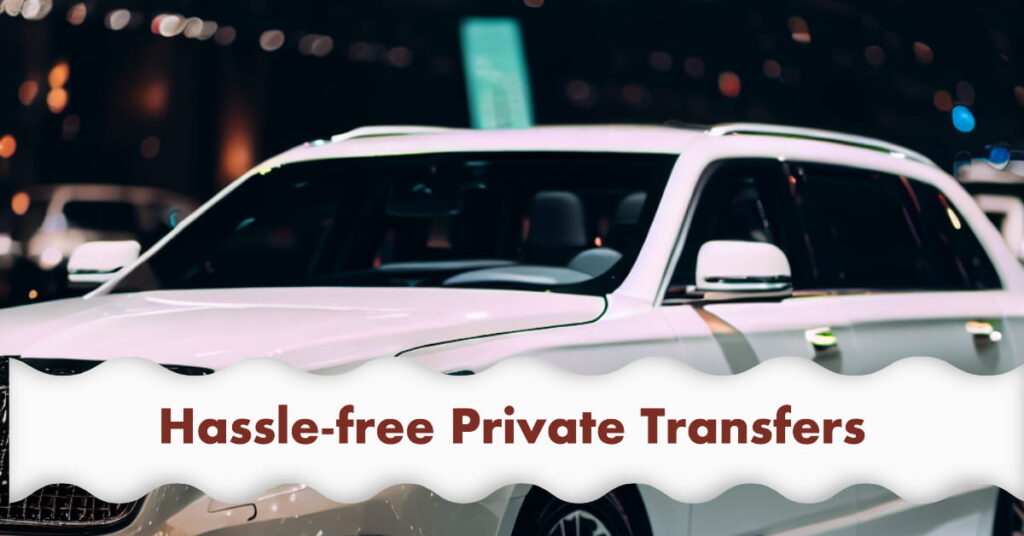 When it comes to private transfers, you may wonder what makes Marbella Airport Transfers stand out. Let's delve into the key features that distinguish us from the rest:
Punctuality Matters
At Marbella Airport Transfers, we understand the significance of punctuality in the travel industry. Our drivers are always on time, ensuring you never have to wait at the airport. We track your flight, so even if it's delayed, we'll be there when you land.
Comfort and Safety
Your safety and comfort are our top priorities. Our fleet of vehicles is well-maintained and equipped with modern amenities to make your journey enjoyable. Rest assured, you're in safe hands with our experienced and professional drivers.
Hassle-Free Booking
We believe in simplicity, and our booking process reflects that. With a user-friendly online booking system, you can secure your private transfer in just a few clicks. No hidden fees or complications—just straightforward service.
Competitive Pricing
Quality service doesn't have to come at a premium. Marbella Airport Transfers offers competitive pricing without compromising on quality. We believe in delivering value for your money.
Local Knowledge
Our drivers are locals who know the ins and outs of Marbella and the surrounding areas. Whether you need recommendations or information about the region, they're happy to assist.
Why Choose Private Transfers?
Private transfers offer several advantages over other transportation options. Here's why opting for a private transfer is a wise decision:
Convenience
With a private transfer, you don't have to worry about navigating public transportation or hailing a taxi. We take you directly to your destination, saving you time and effort.
Personalized Service
Unlike shared shuttles, private transfers cater exclusively to you and your group. You enjoy a personalized experience tailored to your needs.
Efficiency
Private transfers are known for their efficiency. You won't make multiple stops, so you reach your destination faster, especially important after a long flight.
Peace of Mind
Knowing that your transportation is arranged in advance provides peace of mind. You can relax and focus on enjoying your trip.
Marbella Airport Transfers takes pride in offering exceptional private transfers from Malaga Airport to Marbella. With our commitment to punctuality, safety, and comfort, we aim to make your journey seamless and enjoyable. Say goodbye to transportation hassles and hello to a stress-free travel experience with us. Book your private transfer today and experience the difference!